Shopping Cart
Your Cart is Empty
There was an error with PayPal
Click here to try again
Thank you for your business!
You should be receiving an order confirmation from Paypal shortly.
Exit Shopping Cart
Councillor Antonella Celi
Seawinds Ward - Mornington Peninsula Shire
Roads to Recovery Grant of $1.5M from the Federal Government for
Broadway, Capel Sound Road Construction
After many years of receiving community feedback about the appalling condiition of the road on Broadyway, Capel Sound and lodging that feedback into the Shire system,  I am very pleased t...
Read Full Post »
Rosebud Plaza "Rosebuddies" program teams up with Seawinds Community Hub to raise awareness
of this Special Community Meeting Place on the Southern Peninsula
Rosebud Plaza's latest initiative under the Rosebuddies program is to raise awareness for Seawinds Community Hub and its excellent programs, activities and faciliti...
Read Full Post »
In 2010 residents were concerned about the state of their local reserve at Marshall St, Tootgarook. It was open space so cars would drive on through, rubbish was being dumped there and the vegetation was overgrown. I was approached by the community to do something about it, so with the support of Council officers attention was given to finding a solution in consultation with residents who live there. During the last two years South East Water has used the site as their depot while they were d...
Read Full Post »
A significant milestone has been reached by the Rosebud West/Tootgarook community with the establishment of two Advisory Committees by Council that will provide a framework for the community and stakeholders to inform and develop a Tootgarook Wetland Strategy. Membership to these Committees will be via Expression of Interest which will take place in 2013.
With mounting environmental and development pressures surrounding the Tootgarook Wetlands, the community sought to ...
Read Full Post »
Happy 45th Anniversary to the members of the Tootgarook Senior Citizens Club. We all celebrated in style with entertainment from the Victoria Police Pipe Band, afternoon tea and the most delicious cream sponge cake! Congratulations...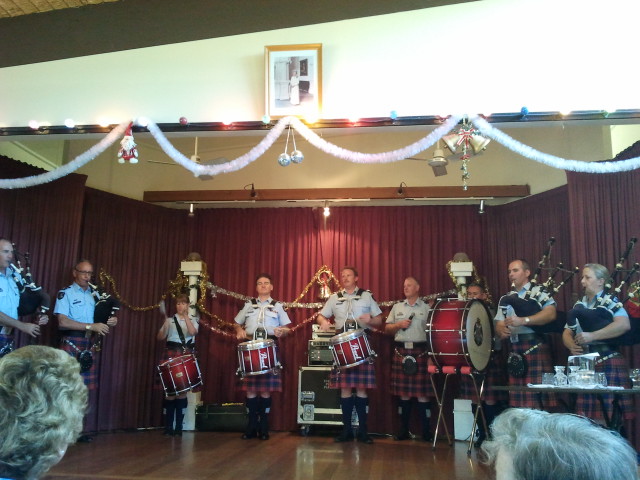 Congratulations to the 3940Arts Women's Art Program who has received $3000 towards the "my body, my home" project. A program that encourages social gathering and friendships amongst women in the community who are experiencing social isolation or disadvantage. "Promoting community safety, health and Wellbeing initiatives"
"Caring for Our Community"
Over the last two years community groups in the Truemans Ward have caught Cr Antonella Celi's attention as needing just a bit of extra assistance. The following amounts have been allocated to the following community groups who have pro-actively sought to raise funds so they could continue to provide invaluable services and programs to our community.
■Fight4Life Youth Club tailors diversional fitness programs for disadva...
Read Full Post »
"Caring for Our Environment"
Recommendations put forward by Cr Celi about raising awareness of the Tootgarook Wetlands on behalf of the Community was a significant achievement for the Truemans Ward Councillor and was supported by fellow Councillors. Working together with interest groups such as private landholders, SPIFFA, Friends of Chinamans Creek, Friends of Tootgarook Wetlands a complete S.W.O.T analysis was re...
Read Full Post »
/