Shopping Cart
Your Cart is Empty
There was an error with PayPal
Click here to try again
Thank you for your business!
You should be receiving an order confirmation from Paypal shortly.
Exit Shopping Cart
Councillor Antonella Celi
Seawinds Ward - Mornington Peninsula Shire
The Oath of Office & the Councillor Role
When elected into Local Government one is sworn in as a Councillor by taking an Oath or Affirmation of Office to perform and impartially carry out the Duties, Functions and Role of a Councillor in accordance with the Local Government Act.
Councillors are also held to account by a Councillor Code of Conduct that is adopted by the Council.
The decision making powers of an elected Council in certain decision making processes take on a quasi-judicial role which means the Council and individual Councillors exercise powers or functions to issue decisions about law and regulations. The Quasi- Judicial role is used extensively when dealing with Municipal Planning matters and decisions.
A case known as the "Winky Pop and the Quasi-Judicial role of Council" outlines the importance of a Councillors role in considering planning matters and why having a pre-determined position or opinion before deliberating on all the available information is detrimental to the Councillor role. https://www.kottgunn.com.au/updates/government/winky-pop-and-the-quasi-judicial-role-of-council/
As a Councillor one is faced with a lot of lobby pressure to give a pre-emptive decision or a support to an issue, in particular a planning issue before all information is presented to Council for a final decision.
There are plenty of Council processes that give opportunity to take in community and stakeholder feedback towards an issue that feed into Council briefings and reports for a final debate and decision at the Council table.
It is very important to a community that an elected representative holds integrity to the Councillor's Oath of Office and the Councillor Code of Conduct when undertaking their duties in public office.
Independent Agencies who oversee the Integrity of Local Government:
The Victorian Inspectorate is the indepdent body that gives oversight to the Integrity of Local.Government.  The Inspectorate responds to complaints and heads up investigations. 

See more at: http:/www.vicinspectorate.vic.gov.au/integrity-body-inspections


Victorian IBAC  (Independent Broad-based Anti-corruption Commission iis the agency responsible for investigating and preventing public sector corruption and misconduct in state and local government,police, parliament and the judiciary. 

See more at: https/www.ibac.vic.gov.au/about-us


The Victorian Ombudsman handles complaints and investigates actions  or decisoins made by a Victorian public organisation that includes Local Government.  

See more at: https//www.ombudsman.vic.gov.au/complaints/#who-can-i-complain-about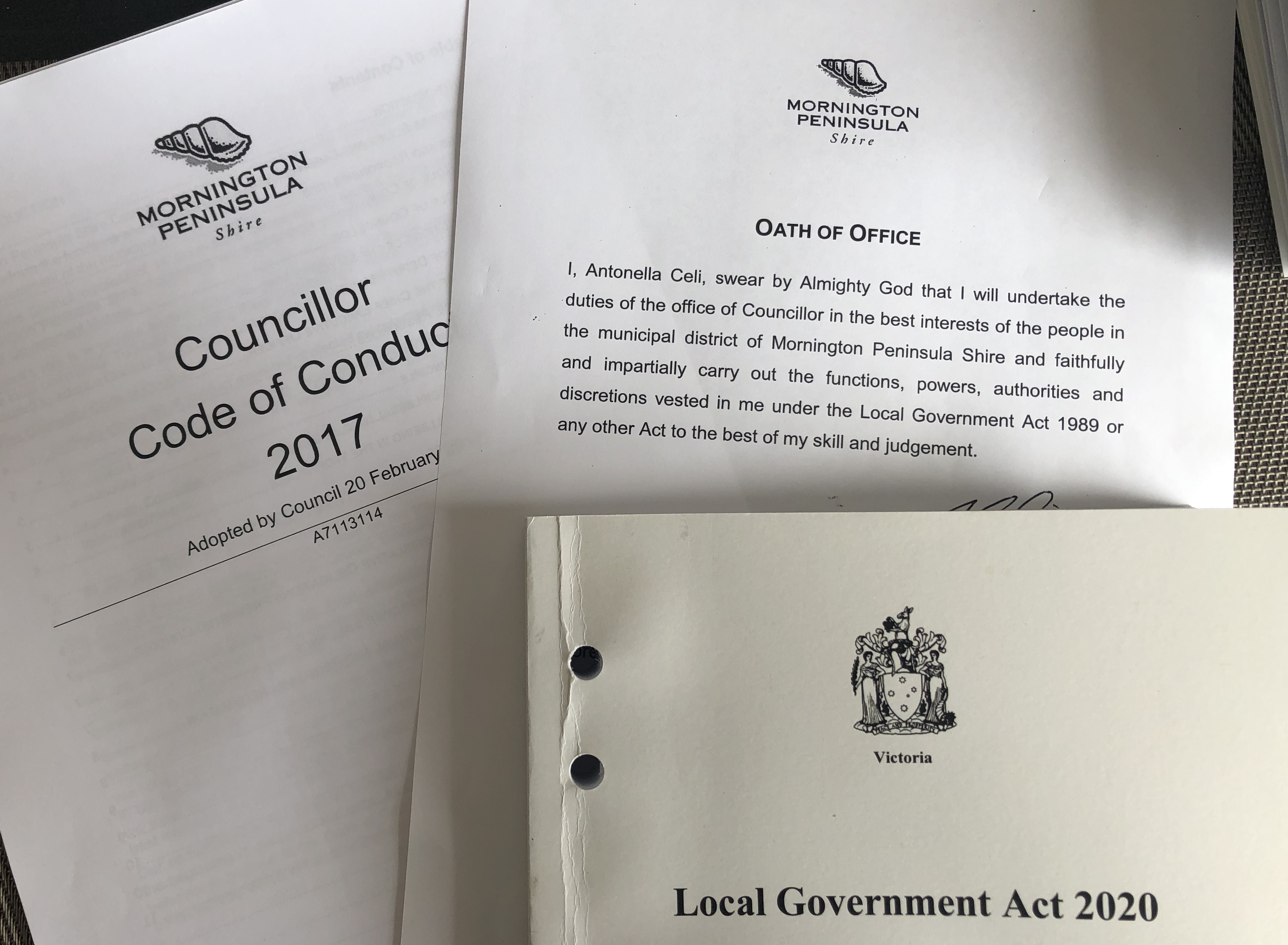 Categories: Election 2020 Candidate Alerts
/