Shopping Cart
Your Cart is Empty
There was an error with PayPal
Click here to try again
Thank you for your business!
You should be receiving an order confirmation from Paypal shortly.
Exit Shopping Cart
Councillor Antonella Celi
Seawinds Ward - Mornington Peninsula Shire
The Mornington Peninsula Shire Proposed Budget 2021/22 is now on exhibition.
With over $16M in the Shire budget for the Seawinds Ward (Capital Works 2020/21 program $11M; Proposed 2021/2022 Budget $5M) there are still some projects that have not made it into the proposed budget and need to be kept on the radar for consideration in this and future budgets.
That is why when I moved the Proposed Budget be adopted on 30th March, 2021 I also included a:
Part B
That Shire officers note and refer the following items for further Council consideration, after the section 223 submissions hearing, for the inclusion in the finalisation of the 2021/2022 Budget:
1. Community Submissions to footpaths through missing links program:
- Dromana Parade, Safety Beach
- Bayview Road, McCrae missing link to underpass.
2. McGregor Avenue, Mount Martha drainage works.
3. Cricket nets – Dromana Cricket Club – matching grant funds.
4. Country Club Drive resurfacing.
5. Picnic shelters and power upgrades to Boundary Road, Dromana Recreation Reserve.
6. Rosebud and District motorcycle club toilet upgrade.
7. Dromana Streetscape planning.
8. Capel Sound Streetscape planning.
9. Racecourse Reserve Masterplan.
10. Peninsula Chamber Musicians pre-budget submission.
Adding to this list were further projects put forward by Cr Holland and Cr Gill - as shown in the attached images of the Council resolution of 30th March, 2021
There is no doubt that all Councillors have worthy projects that come through the community pre-budget submission that we review and prioritise with Shire officers to achieve the best outcomes for the Peninsula.
With a finite budget of $251M our task is to allocate funds to achieve a well balanced prudent and financial outcome.
Feel to Have Your Say on the Proposed Budget here: https://shape.mornpen.vic.gov.au/budget-2021-2022
Full recording of the Budget deliberations, debate and minutes of the 30th March, 2021 at this link: https://www.mornpen.vic.gov.au/About-Us/About-Our-Council/Council-Meetings/CouncilCommittee-Meeting-Agendas-and-Minutes
Find out how the Mornington Peninsula Shire rates compare to other Councils here: https://knowyourcouncil.vic.gov.au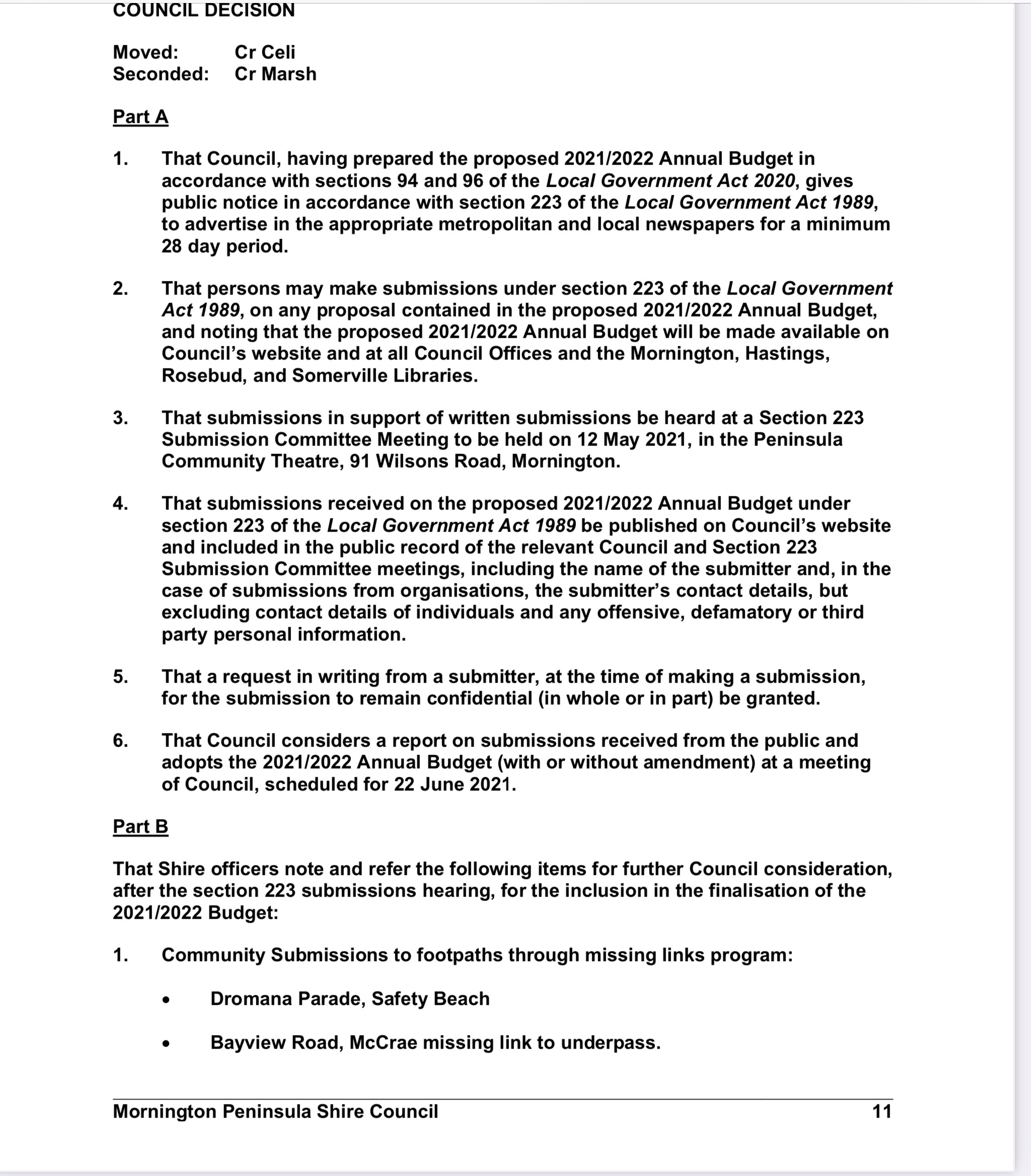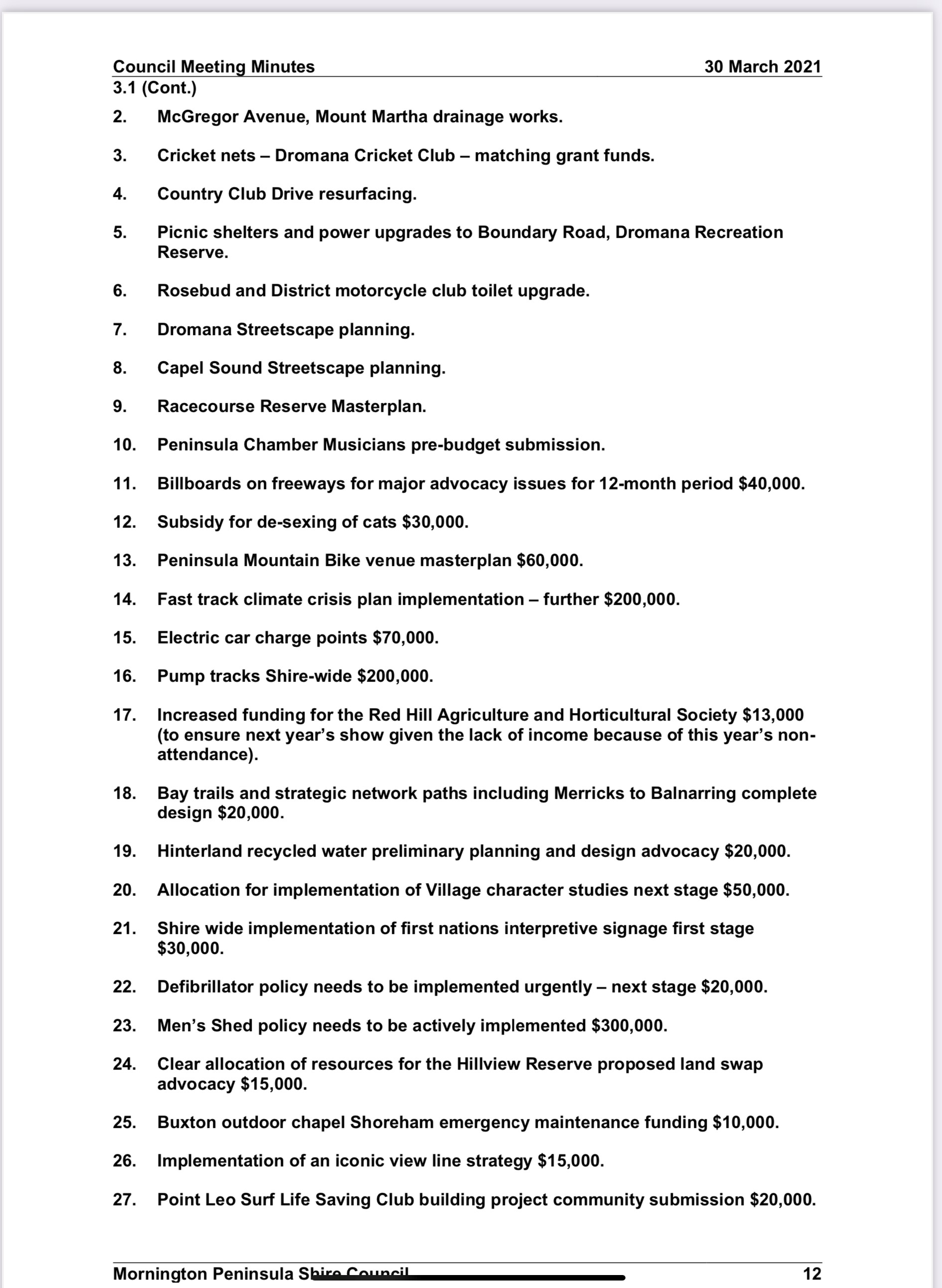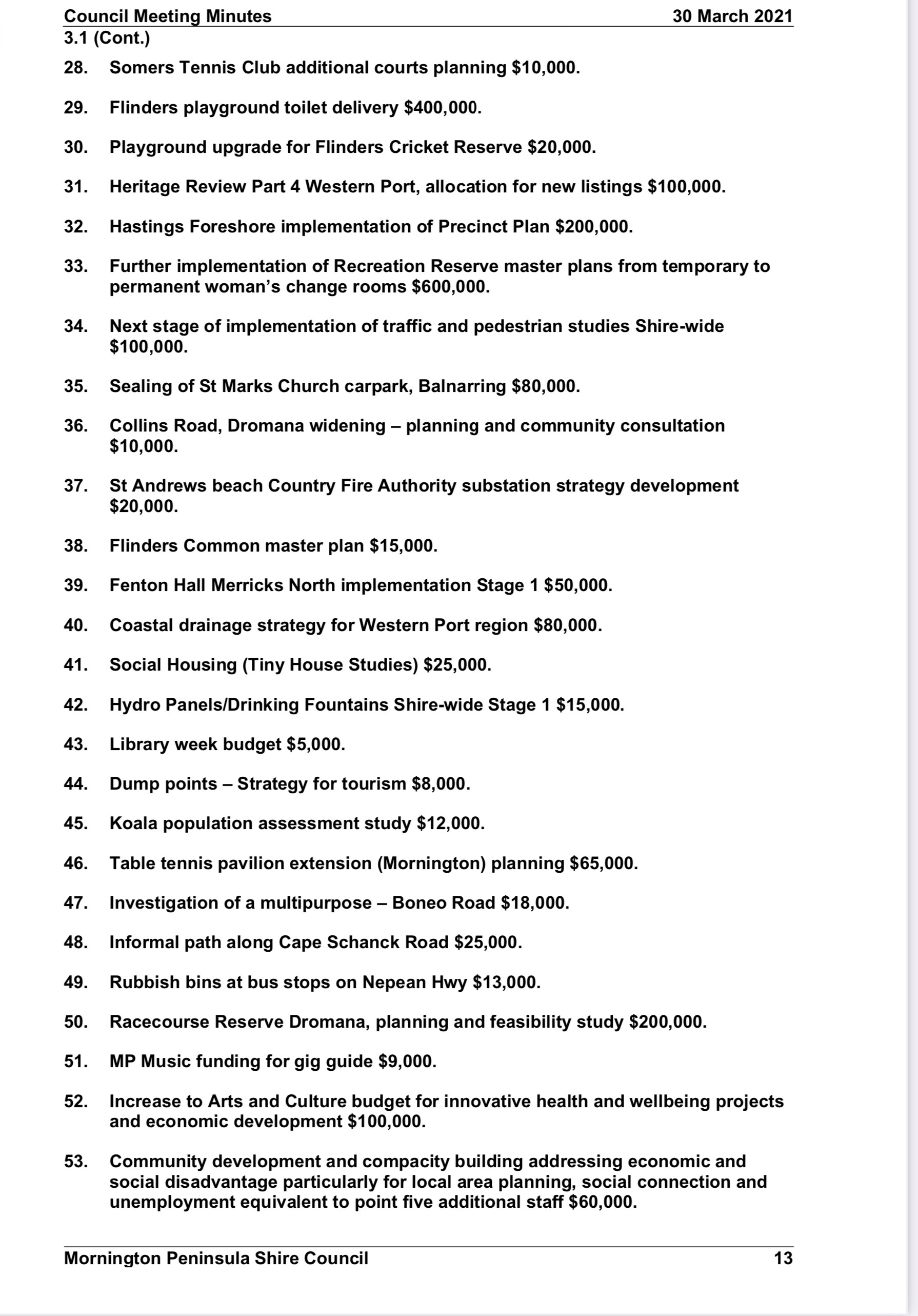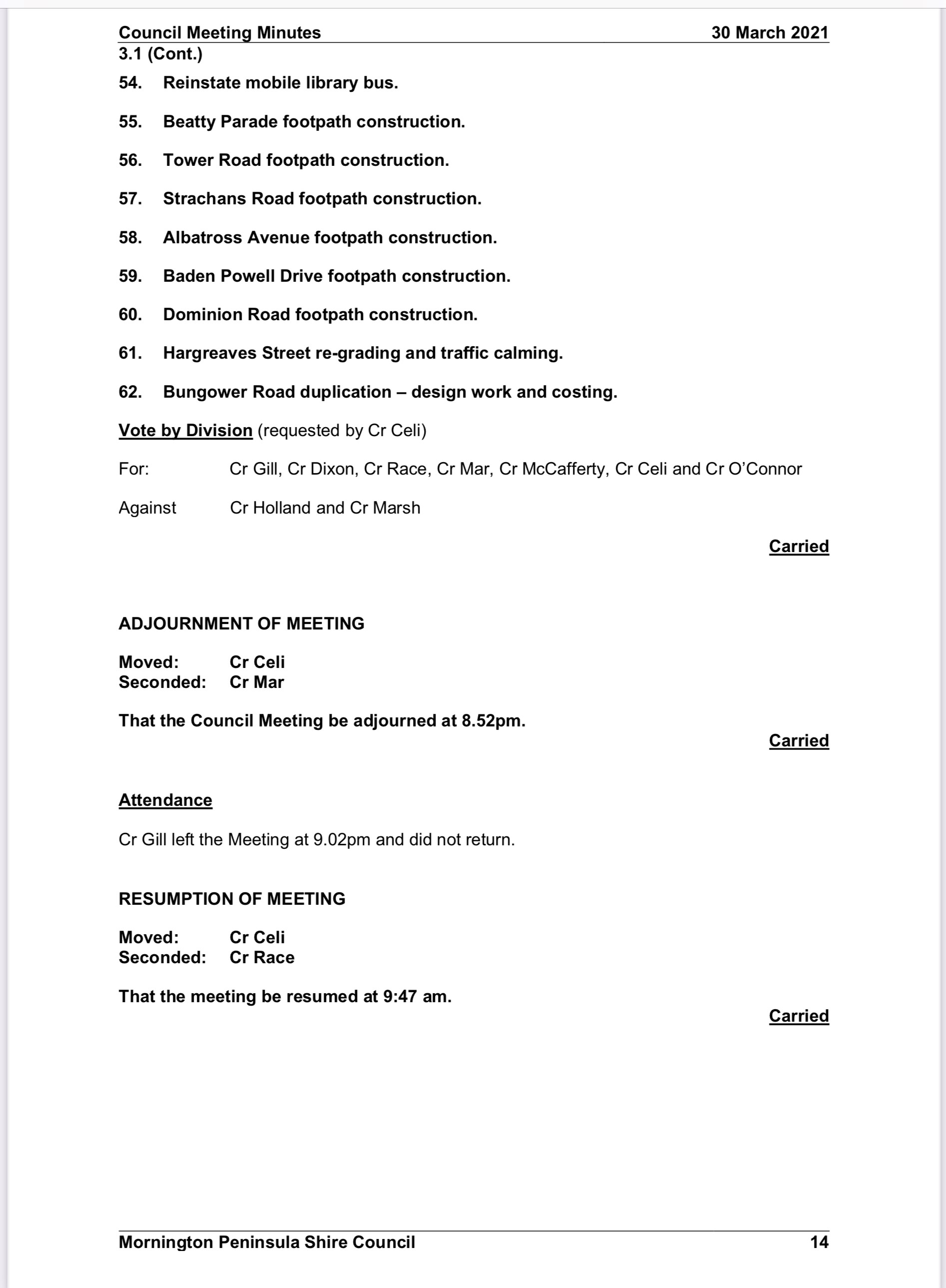 Categories: Rates, Fees, Charges
/